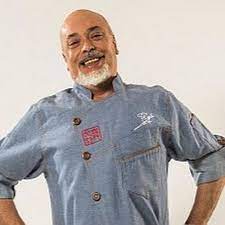 Chef Gustavo Maurelli, comes to Windsor Ontario via around the world culinary adventure, having worked in such places as, Dubai, Abu Dhabi, Kuwait, Borneo, Indonesia, Japan, Thailand, South America, Cayman Islands, India, and Toronto.
Chef Gustavo has spent his career working in 5-star hotels such as Mandarin Oriental hotels, Sheraton, Le Meridien, Starwood Luxury Collection, Rotana Hotels and Resorts Forte Grand.
With Opening experience and concept development in places like Kuwait, Dubai, India, Thailand, Borneo, and Chile.
Gustavo Culinary repertoire expands many Continents and Diverse cultures living in Windsor has been a great experience, I find the people here warm and welcoming, I enjoyed the firework show from the 18th floor of the DoubleTree waterside hotel great view of the Detroit River,  I find that Windsor has a great culinary scene, Great Pizzas, Fantastic Middle eastern foods, great Italian and Indian food, the town offers great pub fare.
"I am looking forward to Opening the River Room restaurant on the second floor of the Doubletree Hotel and introducing to the people of Windsor a fresh and authentic approach to Mediterranean Cuisine. And bringing to Windsor the many different techniques of cooking that I have learned during my travels. I look forward to meeting you in person."